Psalm 92
(Poet's title: Der 92. Psalm)
Set by Schubert:
D 953
for baritone, SATB quartet and SATB choir
Schubert did not set the verses in italics

[July 1828]
Der 92. Psalm
א מִזְמוֹר שִׁיר, לְיוֹם הַשַּׁבָּת
ב טוֹב, לְהֹדוֹת לַיהוָה; וּלְזַמֵּר לְשִׁמְךָ עֶלְיוֹן.
ג לְהַגִּיד בַּבֹּקֶר חַסְדֶּךָ; וֶאֱמוּנָתְךָ, בַּלֵּילוֹת.
ד עֲלֵי-עָשׂוֹר, וַעֲלֵי-נָבֶל; עֲלֵי הִגָּיוֹן בְּכִנּוֹר.
ה כִּי שִׂמַּחְתַּנִי יְהוָה בְּפָעֳלֶךָ; בְּמַעֲשֵׂי יָדֶיךָ אֲרַנֵּן.
ו מַה-גָּדְלוּ מַעֲשֶׂיךָ יְהוָה; מְאֹד, עָמְקוּ מַחְשְׁבֹתֶיךָ. .
ז אִישׁ-בַּעַר, לֹא יֵדָע; וּכְסִיל, לֹא-יָבִין אֶת-זֹאת.
ח בִּפְרֹחַ רְשָׁעִים, כְּמוֹ עֵשֶׂב, וַיָּצִיצוּ, כָּל-פֹּעֲלֵי אָוֶן: לְהִשָּׁמְדָם עֲדֵי-עַד.
ט וְאַתָּה מָרוֹם– לְעֹלָם יְהוָה.
י כִּי הִנֵּה אֹיְבֶיךָ, יְהוָה– כִּי-הִנֵּה אֹיְבֶיךָ יֹאבֵדו:
יתְפָּרְדוּ, כָּל-פֹּעֲלֵי אָוֶן.
יא וַתָּרֶם כִּרְאֵים קַרְנִי; בַּלֹּתִי, בְּשֶׁמֶן רַעֲנָן.
יב וַתַּבֵּט עֵינִי, בְּשׁוּרָי:
בּקָּמִים עָלַי מְרֵעִים– תִּשְׁמַעְנָה אָזְנָי.
יג צַדִּיק, כַּתָּמָר יִפְרָח; כְּאֶרֶז בַּלְּבָנוֹן יִשְׂגֶּה.
יד שְׁתוּלִים, בְּבֵית יְהוָה; בְּחַצְרוֹת אֱלֹהֵינוּ יַפְרִיחוּ.
טו עוֹד, יְנוּבוּן בְּשֵׂיבָה; דְּשֵׁנִים וְרַעֲנַנִּים יִהְיוּ.
טז לְהַגִּיד, כִּי-יָשָׁר יְהוָה; צוּרִי, וְלֹא-עלתה (עַוְלָתָה) בּוֹ.
1 mismôr schir l'jôm haschschabbos
2 tôw l'hôdôs laᵃdônoj
ul'sammer lᵉschimᵉcho eljôn,
3 l'haggid babbôker chasdecho
weᵉmunos'cho ballelôs.
4 ale osôr waᵃle nowel
ale higgojôn b'chin nôr.
5 ki simmachtanni adônoj b'folecho
bᵉmaᵃse jodecho arannen.
6 mah god'lu maᵃsecho adônoj
m'ôd omᵉku machschᵉwôsecho.
7 isch baar lô jedo
uch'sil lô jowin es sôs.
8 bif'rôach rᵉschoim k'mô esew
wajjozizu kol pôᵃle owen
l'hischom'dom ade ad.
9 w'attoh morôm l'ôlom adônoj.
10 ki hinneh ôjᵉwecho adônoj
ki hinneh ôjᵉwecho jowedu
jispor'du kol pôᵃle owen.
11 wattor'em kir'em karni
ballôsi bᵉschemen raᵃnon.
12 watta bet enni bᵉschuroj
bakkomim olaj m'reim
tisch manoh osnoj.
13 zaddik kattomor jifroch
kᵉeres ball'wonôn jisgeh.
14 schᵉsulim bᵉwes adônoj
b'chazᵃrôs elôhenu jafrichu.
15 od j'nuwun b'sewoh
d'schenim wraᵃnannim jih'ju.
16 l'haggid ki joschor adônoj
zuri w'lô awlosoh bô.
Psalm 92
92 It is a good thing to give thanks unto the Lord, and to sing praises unto thy name, O Most High:
2 To shew forth thy lovingkindness in the morning, and thy faithfulness every night,
3 Upon an instrument of ten strings, and upon the psaltery; upon the harp with a solemn sound.
4 For thou, Lord, hast made me glad through thy work: I will triumph in the works of thy hands.
5 O Lord, how great are thy works! and thy thoughts are very deep.
6 A brutish man knoweth not; neither doth a fool understand this.
7 When the wicked spring as the grass, and when all the workers of iniquity do flourish; it is that they shall be destroyed for ever:
8 But thou, Lord, art most high for evermore.
9 For, lo, thine enemies, O Lord, for, lo, thine enemies shall perish; all the workers of iniquity shall be scattered.
10 But my horn shalt thou exalt like the horn of an unicorn: I shall be anointed with fresh oil.
11 Mine eye also shall see my desire on mine enemies, and mine ears shall hear my desire of the wicked that rise up against me.
12 The righteous shall flourish like the palm tree: he shall grow like a cedar in Lebanon.
13 Those that be planted in the house of the Lord shall flourish in the courts of our God.
14 They shall still bring forth fruit in old age; they shall be fat and flourishing;
15 To shew that the Lord is upright: he is my rock, and there is no unrighteousness in him.
English: King James Version, 1611
1 Psalmlied für den Sabbath.
2 Lieblich ists, dem Ewgen danken;
Höchster! deinem Namen singen!
3 Des Morgens deine Güte rühmen,
Des Abends deine Vatertreue;
4 Unser Saitenspiel und Psalter,
Zum Danken von der Harf' erweckt.
5 Herr! deine Werk' ergötzen mich!
Frölich sing' ich deine Thaten,
6 Wie groß sind deine Thaten, Herr!
Wie tief die göttlichen Gedanken!
7 Die Unvernunft sieht dies nicht ein:
Undenkende begreifen nicht;
8 Wenn Frevler, gleich dem Grase, grünen,
Wenn alle Uebelthäter blühen;
Damit sie ewig untergehn:
9 Denn du bist ewiglich erhaben, Gott!
10 Sieh' deine Feinde, Herr!
Deine Feinde kommen um;
Uebelthäter fahren hin;
11 Aber wie des Waldstiers Krone,
Steigt mein Horn empor:
Mein Alter glänzt von frischem Oele.
12 Ich sehe Lust an stolzen Neidern;
Ich höre Lust an Uebelthätern,
Die wider mich sich setzen.
13 Der Fromme grünt, wie Palmenwipfel.
So schießt die Ceder Libanons empor!
14 Was im Hause Gottes steht;
Was in seinem Vorhof grünet;
15 Muß noch im höchsten Alter blühn,
Immer frisch und saftvoll bleiben.
16 Muß lehren, daß der Herr gerecht;
Mein Hort, ohn' allen Tadel sey.
German translation by Moses Mendelssohn
All translations into English that appear on this website, unless otherwise stated, are by Malcolm Wren. You are free to use them on condition that you acknowledge Malcolm Wren as the translator and schubertsong.uk as the source. Unless otherwise stated, the comments and essays that appear after the texts and translations are by Malcolm Wren and are © Copyright.
☙
Schubert worked from the transliteration of the Hebrew given him by Salomon Sulzer, the cantor in the Vienna synagogue from 1826, and the baritone soloist in the first performance.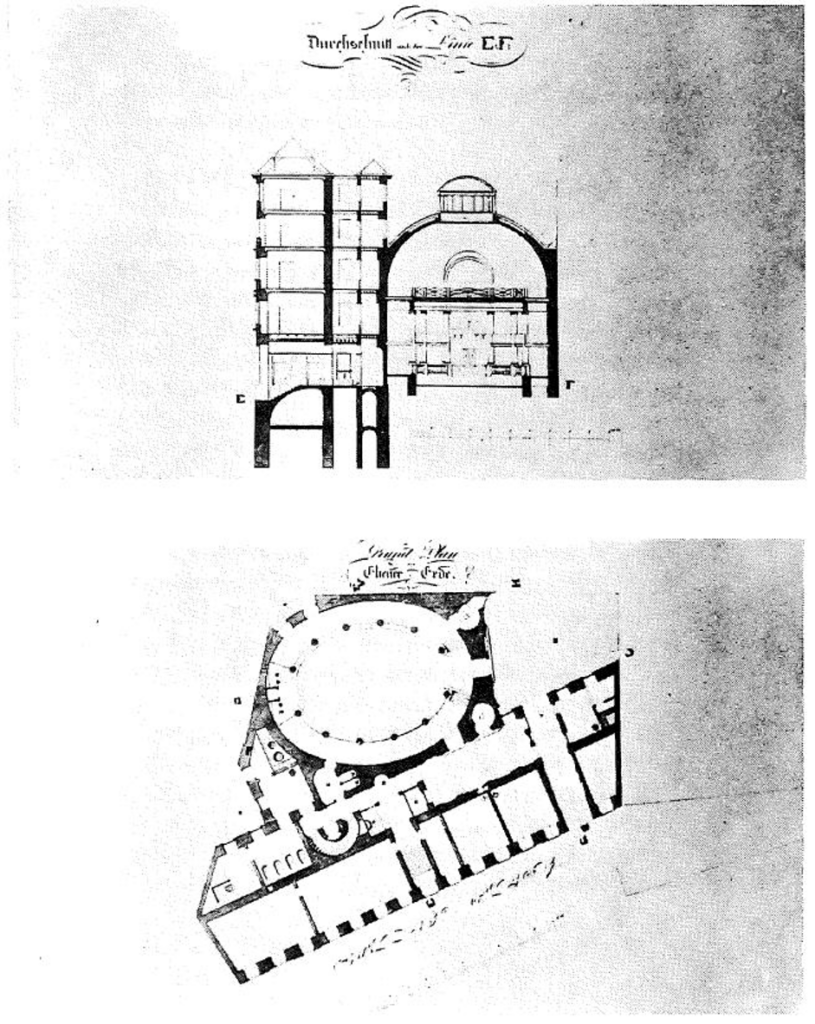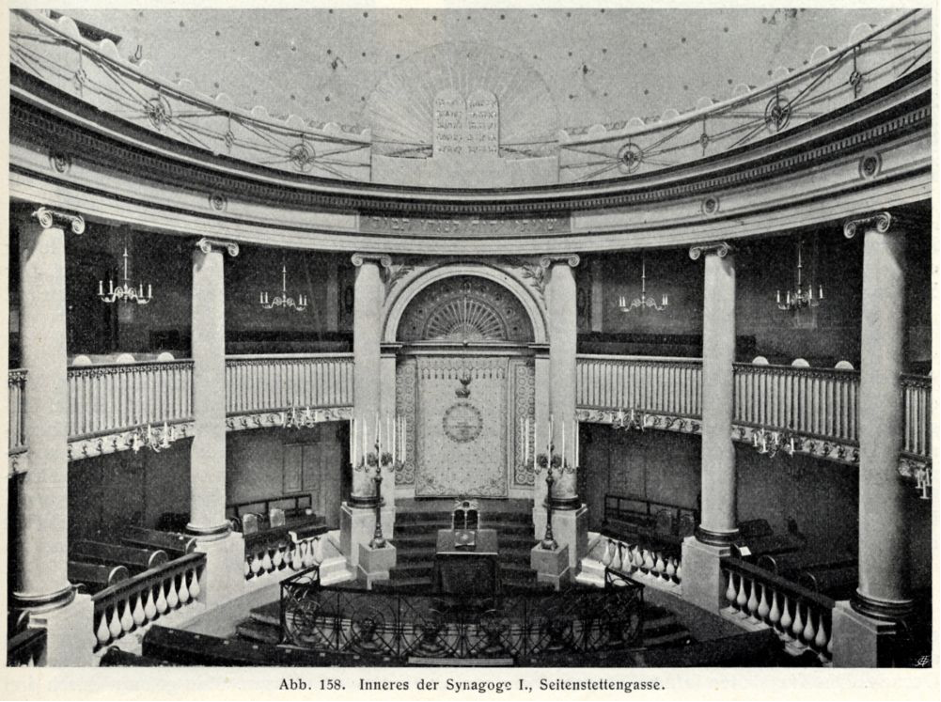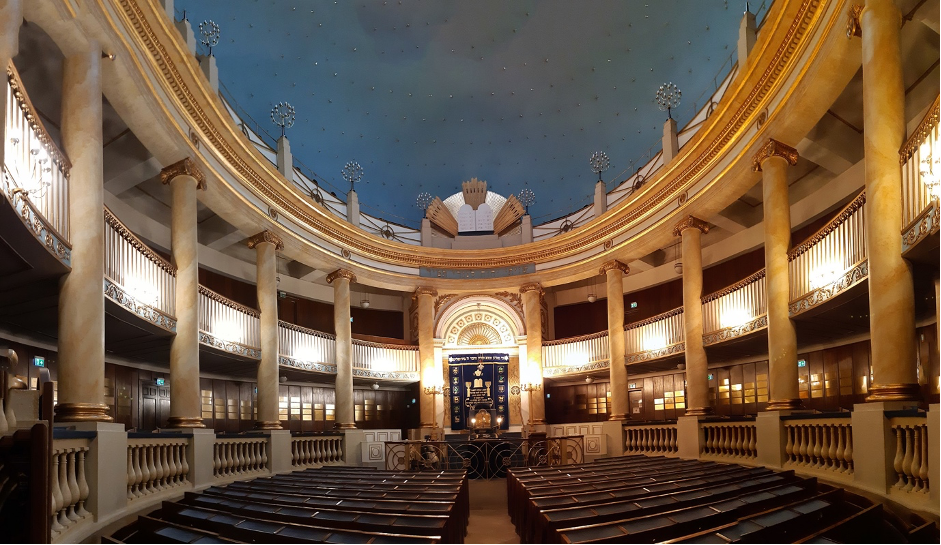 ☙
For Psalm 92, see https://en.wikipedia.org/wiki/Psalm_92
Confirmed by Peter Rastl with Schir Zion. gottesdienstliche Gesänge der Israeliten von S. Sulzer, […] Erster Theil. Wien. Gedruckt bei H. Engel & Sohn. [1865], pages 28-32.
Note: Schubert was commissioned by Salomon Sulzer to set Psalm 92 in Hebrew, using his transliteration presented here.
German translation confirmed by Peter Rastl with Die Psalmen. Uebersetzt von Moses Mendelssohn. Mit allergnädigsten Freyheiten. Berlin, bey Friedrich Maurer, 1783, pages 220-221; and with Moses Mendelssohn's sämmtliche Werke. Achter Band. Enthält: die Psalmen. Wörtlich nach der vierten Original-Auflage. Ofen, u. Groß-Wardein 1819. In der Paul Burian'schen Buchhandlung, pages 34-235.
In 1870 Schubert's composition was published by J. P. Gotthard with the German translation by Moses Mendelssohn.